In samenwerking met Nederlandse ontwerpers, maar ook vanuit onze eigen studio in hartje Brabant, krijgen duurzame ontwerpen vorm. Een brede collectie aan meubels die binnen elk project tot hun rechtkomen.
Onze meubels geven een restaurant of hotel een eigentijdse uitstraling door de veelheid aan unieke materialen en stoffen waaruit gekozen kan worden. Maar juist ook in een kantoor, openbare ruimte of binnen de zorg. De meubels van Spoinq zijn ondertussen al op vele locaties te bewonderen.
Onze gehele collectie is nu gemakkelijk te bekijken in onze brochure. Download hem hieronder!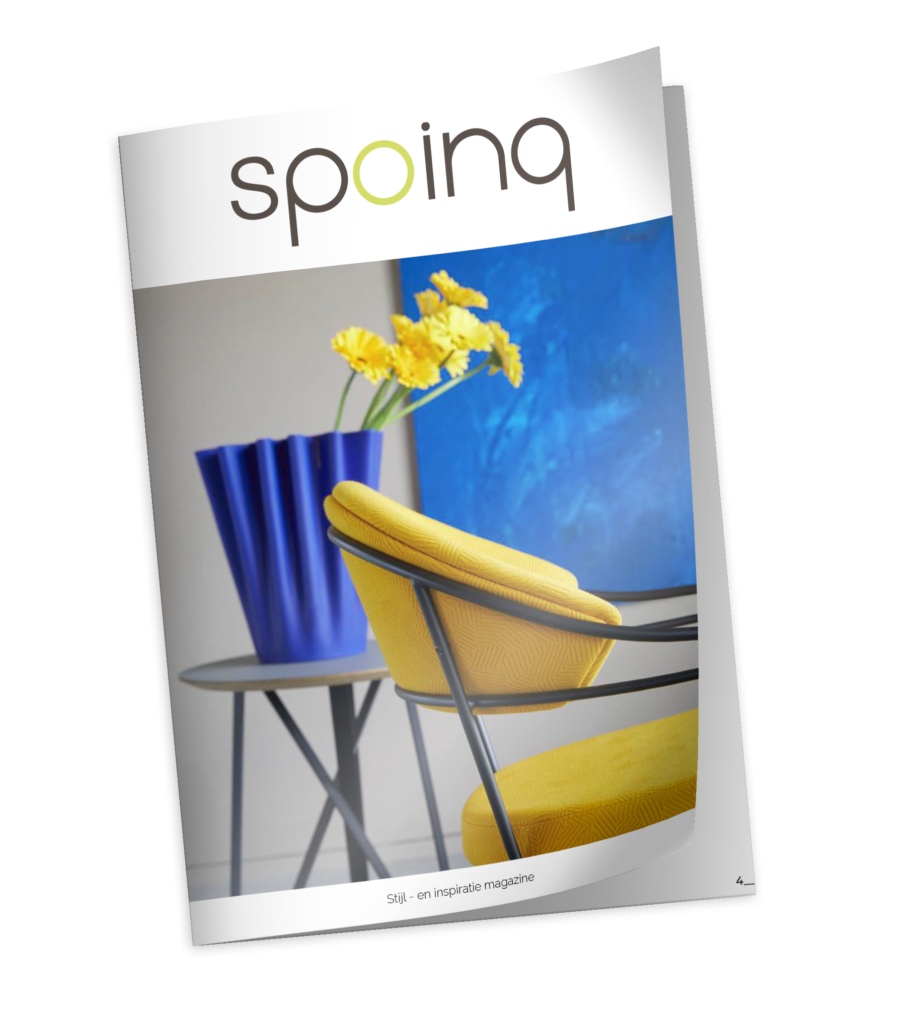 download
gratis

onze brochure